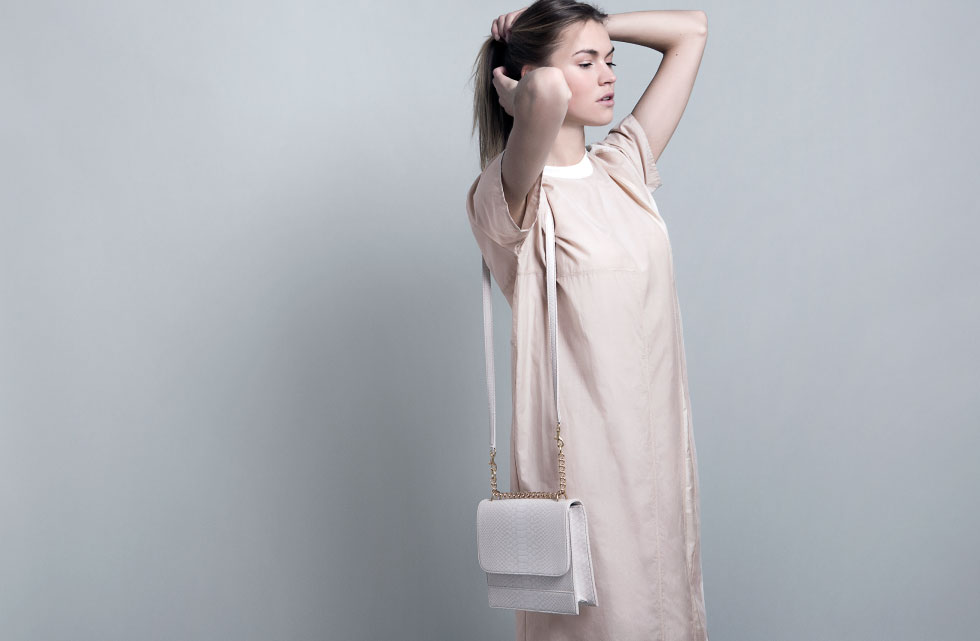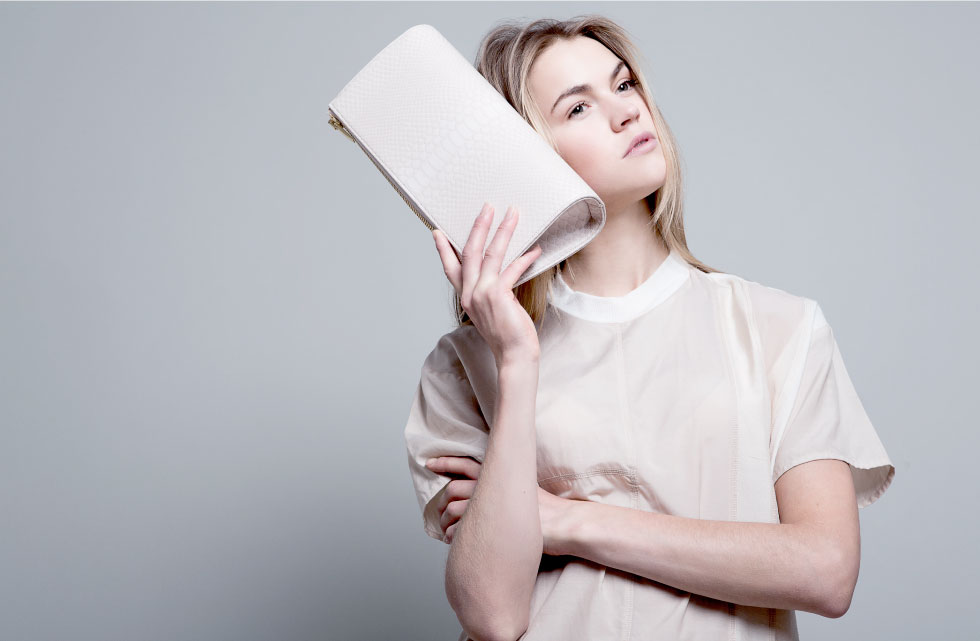 INFO ABOUT THE BRAND
MATERIALS
Freedom of Animals use high quality, luxurious fabrics and materials that are comprised of post-consumer polyurethane and organic cotton. Our processes strictly follow EPA guidelines, to ensure an eco-friendly product. Our bags look and feel as soft as leather, but through years of research, we have found a more sustainable fabrication to take its place.
Polyurethane is a safer alternative to PVC as it doesn't emit carcinogenic dioxin, nor is it filled with harsh chemicals. A percentage of the polyurethane is recycled which also allows for a lower carbon footprint.
Furthermore, the process to finish these fabrics requires 70% less energy than other synthetic fabrics, and the beautifully rich colors are achieved from vegetable-based dyes that are also recycled.
All of our bags are lined with organic cotton and plastic water bottle lining, and our zippers are recycled metals on organic twill tape from a luxury Italian zipper mill.
From concept to completion, every Freedom of Animals product strictly adheres to ethical standards. We insist on the highest quality materials to create our distinctive style, without compromising on the environment.
ETHICAL
Freedom of Animals was born from our love for animals, and our materials are, and always will be cruelty-free.
Freedom of Animals is a New York based company and we believe that supporting ethically run factories is the only way to operate. All of our bags are produced in the United States, to carefully monitor production. Our materials are sourced from vendors who use green facilities and practice eco-friendly production when possible.
We believe it is important to respect nature and use only sustainably sourced, humane materials. At Freedom of Animals, we want and can be an active participant in a better, healthier world.
Our ethical practices are without compromise and we are constantly looking to provide exciting and thoughtful designs for our customers.
PARTNERSHIPS
Freedom of Animals is very proud to announce that we are partnered with the Sheldrick Wildlife Trust in Kenya. We encourage people to donate directly to their cause and with the growth of our company we aim to donate a percentage of each sale.
Please visit their website to follow their inspiring work in conserving wildlife and rehabilitating orphaned elephants and rhinoceroses. www.sheldrickwildlifetrust.org
BAG NAMES
Most of our bags are named after the orphaned elephants that were brought to the Sheldrick Foundation after losing their mothers to poaching. We honor their lives by naming our bags, and in some cases as a tribute to their passing.